Turkish Baths are the Ottoman version of Roman thermal baths, a place that combines cleanliness with social and cultural interaction.
Etymologically, the word Hammam (the name of these baths in Arabic) means "that which gives off heat", although these days, and depending on the dialect, it's equivalent to "bath".
During the 18th century, Istanbul boasted more than 150 bath houses, with many of them built by the architect Sinan. 
What is a Turkish bath?
A traditional Turkish bath is a more humid version of a sauna and is divided into parts: atrium, cold, mild, and caldarium (hot). The inside of the baths is usually decorated with marble, a material that retains heat well.
In the majority of baths in Istanbul, entry includes an exfoliating wash and different massages. We should mention that a Turkish massage can be quite rough, and perhaps could be considered similar to a Thai massage.
The most famous Turkish baths
Of course, Istanbul has hundreds of hammams. The vast majority are traditional Turkish baths, although in recent years more Western-style spas have begun to spread.
Given that you're in the very heart of ancient Constantinople, you should definitely try a traditional bath. From the many options available we recommend the Aga Hamami baths, found close to Taksim Square.
Our favourite Turkish Baths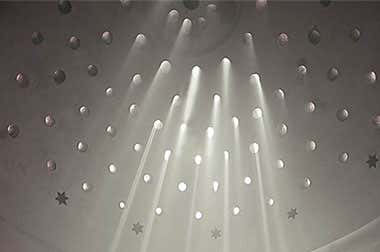 The Çemberlitaş Hammam is the most famous Turkish bath in Istanbul, and is located in the historic centre of the city.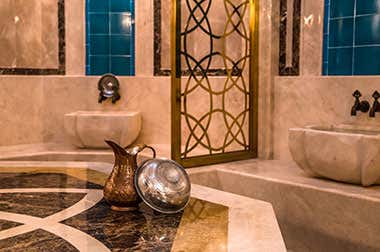 With more than 450 years of history, the Suleymaniye Hammam is the only traditional Turkish bath in Istanbul that offers a mixed service.