Since the 1st January 2009, the official currency in Turkey is the Turkish Lira (TL). This curency supplanted the New Turkish Lira, which was instituted in 2005 and that, following four years of use, changed name.
Turkish Bills and Coins
There are currently bills of 1, 5, 10, 20, 50, 100 and 200 Turkish Lira. Coins are 1 Lira and 50, 25, 10, 5 and 1 kuru (100 kuru = 1 Lira).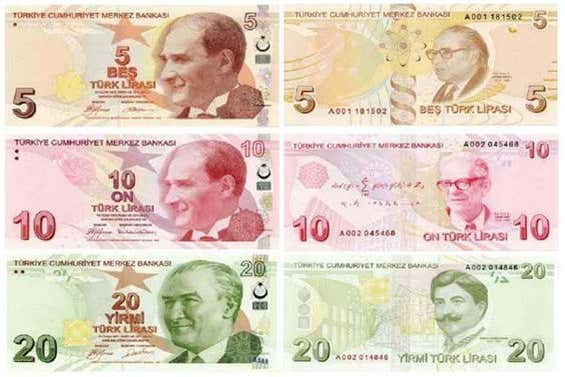 ATMs and Banks
You'll be able to find banks and cash points throughout Istanbul. Banks are open from Monday to Friday from 9 am to 5:30 pm.
Where can I change money?
Although we recommend that you simply take Turkish Lira out from the ATM, if you would like, you can change pounds, euros or dollars in the exchange bureau. They'll give you a slightly worse exchange rate than the bank, but will not charge you commission.
Exchange Rate
One Euro is worth approximately two Turkish Lira and a dollar is worth about 1.5 Lira.