Famous museums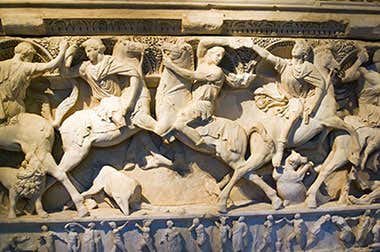 With objects such as Alexander's Sarcophagus, and the Ishtar Gate, the Istanbul Archaeological Museum is one of the most important in its field.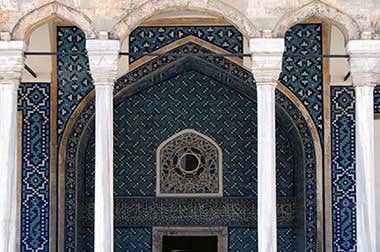 The Museum of Turkish and Islamic Art is one of Istanbul's most important museums. It contains more than 40,000 objects, and an ethnological section.
You should also take into account places such as the Hagia Sophia or Chora Church are designated as museums by the city.
Other Interesting Museums
Atatürk Museum (Halaskargazi Street, Sisli): House where Atatürk lived at the start of the 20th century. Inside there are photos, clothes and personal objects.
Calligraphy Museum (Beyazıt Mosque, Eminönü).
Modern Art Museum (Meclis-i Mebusan Caddesi, Karaköy): Born in 2004 thanks to the Eczacibasi family.
Rug Museum (Sultanhamet, next to the Blue Mosque): Found in the royal Hunkar Kasri residence, with an impressive rug collection taken from the different mosques.
Science and Technology Museum (Gülhane Park): Contains a collection of inventions created by Muslim scientists mainly between the 8th and 16th centuries.
Military Museum (Cumhuriyet Caddesi, Harbiye): Hosts an exposition of weapons from different historical periods, from the early middle ages to the War of Turkish Liberation.
Naval Museum (Beşiktaş Meydanı, Beşiktaş): Flags, weapons, documents, uniforms and a collection of original boats which once took the Sultans across the Bosphorus.
Mosaic Museum (Sultanhamet, next to the Blue Mosque): This museum exhibits the remains of the Grand Palace from the Bizantine period, built by Constantine in the 4th century. The mosaics show various different scenes from daily life.

Opening Times

Before heading to the museums, take into account that the majority of the museums are closed on Mondays.