Unless you're taking a cruise from the Greek islands, or taking a tour around Turkey, the most common way of getting to Istanbul is by plane.
The largest airline in Turkey is Turkish Airlines (THY), which transports more than 61 million passengers per year.
Flights to Istanbul
From the UK there are direct flights form London and Manchester. From London Pegasus is the most common airline, while Manchester is usually a mix between Turkish Airlines, Air France and Lufthansa.
From the USA New York, Chicago, Miami, LA, Washington DC, Houston and Atlanta have direct flights. The most common operators are Turkish Airlines, Lufthansa, and Austrian Airlines.
Airports in Istanbul
Istanbul has two international airports: Atatürk and Sabiha Gökçen. The first of the two is closer to the city centre, and is used by operators such as Turkish Airlines, whilst the second is 50 km towards the Asian side, and is the usual base for airlines such as Pegasus.
Until 2019, Istanbul had a third airport, but since April 2019 this airport has been closed, to be converted into an exposition and entertainment centre.
If you would like more information about the different airports, or an idea of how to get between them and the centre of the city:
Getting to the centre from the airports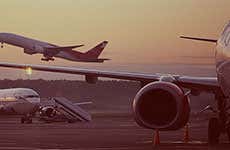 The new Istanbul Airport was inaugurated in 2018 and has a capacity for 150 million passengers. Learn how to get to the centre of the city.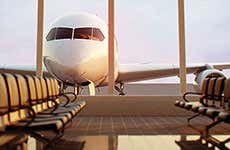 The Sabiha Gökçen International Airport is Istanbul's second most important airport. Learn how to get to the city from Sabiha Gökçen.
Arriving By Train
Turkey has a good rail network, and it is well connected with trains from other Turkish cities, as well as other European countries (such as Germany, Greece or Bulgaria). Interrail tickets are accepted for travel to Istanbul.